Dennis Cook
Senior Vice President, Sales Marketing, NEXSTAR DIGITAL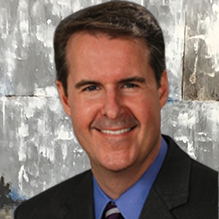 Dennis Cook was named Senior Vice President of Sales Marketing for Nexstar Digital in January 2022.
Mr. Cook oversees the digital division's go-to-market strategy and all revenue-driving ad sales marketing and audience insights initiatives in support of the advertising sales business.
A marketing and media industry veteran, Mr. Cook has held leadership roles in consumer marketing, affiliate distribution, and ad sales marketing at Sony Pictures Television, The Walt Disney Company, CBS Television, Showtime, and ESPN. Throughout his 20+ years in broadcasting, cable, syndication and digital media, Mr. Cook has consistently demonstrated his ability to launch and grow new businesses and brands – driving ratings, revenue, and profitability.
Mr. Cook is an active participant in media-industry related organizations including the IAB Advanced TV & Digital Video Committee, the Advertising Research Foundation Board of Curators, and the Forbes Agency Council, where he is an Official Member and shares his industry expertise on expert panels. He also has been a guest speaker at numerous industry conferences including MediaPost's OMMA Global and the Brand Innovators Trade Marketing Summit.
Mr. Cook holds a Bachelor of Science degree in Marine Biology and Environmental Science from Stockton University.