Jason Jedlinski
EVP/General Manager, The Hill, NEXSTAR DIGITAL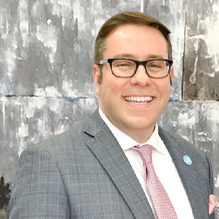 Jason Jedlinski joined Nexstar in 2021 as General Manager of The Hill, responsible for growing a digital platform whose trusted, non-partisan content is shared more often on social media than any other political news brand in America. That includes integrating the brand and its operations with Nexstar Media Group, Inc.
For nearly 20 years, Mr. Jedlinski has helped major media companies "turn corners" and adapt to changing consumer behavior and digital disruption. He has led and expanded digital product management and strategy functions at Tribune, Gannett, and Dow Jones.
He joined The Hill from the Wall Street Journal, where he and his team designed and delivered digital product features that increased both consumer subscription and advertising revenue. He previously served as SVP Consumer Products at Gannett, where he and his team redesigned USA Today's website and app, adding personalized push notifications, an ad-free subscription, and earning recognition as "Best Mobile App" from Editor & Publisher. Prior to Gannett, he led sales and marketing at ad tech startups in the media industry.
Mr. Jedlinski began his career producing local television news in Chicago, where he helped successfully lobby Illinois' Attorney General to appoint a Public Access Counselor to help enforce open records and meetings laws. He served on the board of the Local Media Association and is a past president of the Chicago Headline Club, the largest chapter of the Society of Professional Journalists. He graduated from Syracuse University's S.I. Newhouse School of Public Communications and has served on several alumni boards.