Karen Brophy
President, Digital, NEXSTAR DIGITAL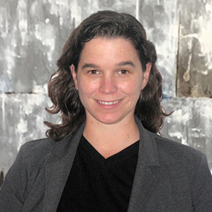 Karen A. Brophy was appointed President, Digital in November 2020. Ms. Brophy is responsible for the long-term strategy and day-to-day operations of the Company's digital operations including websites, mobile applications, programmatic sales and operations, data science, social media, sales and partnerships.
Previously, she served as Senior Vice President of Nexstar Digital from February 2018 to October 2020. Before joining Nexstar in 2018, Ms. Brophy served as Senior Vice President of Strategy and Operations at Hearst Newspapers from June 2016 to December 2017 where she led key initiatives in video, audience development and business operations. Prior to that, Ms. Brophy was Vice President of Digital Product at Hearst where she led consumer product, engineering, content strategy and revenue partnerships from July 2010 to June 2016.
Ms. Brophy has been a leader in the consumer product sector with prior roles at Yahoo!, Tribune, Spin Media, and the New York Times. Ms. Brophy also has extensive experience developing enterprise level digital publishing platforms for major media companies such as The Financial Times and Time Inc.