Mike Tuvell
Senior Vice President, Operations, Finance and Administration, NEXSTAR MEDIA INC.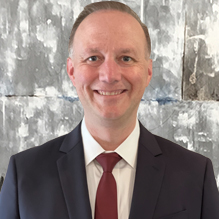 Mike Tuvell serves as Senior Vice President, Networks, a position he has held since the Company's acquisition of Tribune Media Company in September 2019. He is responsible for leading finance, administrative and operational activities within NewsNation, Antenna TV, Rewind TV, and WGN Radio.
Prior to joining Nexstar, Mr. Tuvell served as CFO of Tribune Broadcasting from 2014 to 2019 where he led all finance activities for 42 Tribune television stations and WGN America. Prior to his work with Tribune, he held several financial leadership positions within manufacturing and service companies.
Mr. Tuvell holds a BA in Accounting from the University of Iowa and an MBA from Northwestern University's Kellogg Graduate School of Management. He and his wife, Tiffany, have been married for more than 20 years and have two children.