Rebekah Dopp
Executive Vice President of Distribution, Strategy, and Affiliate Relations, The CW Network, NEXSTAR MEDIA INC.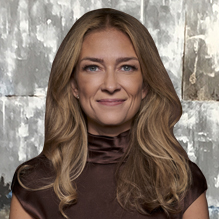 Rebekah E. Dopp joined The CW Network as Executive Vice President of Distribution, Strategy, and Affiliate Relations in November 2022. She is responsible for leading the network's distribution efforts and overseeing affiliate relations with its station group partners.
Ms. Dopp joins Nexstar from Google, where she was recruited to the launch team of YouTube TV to lead the affiliate relations strategy and distribution efforts. Prior to Google, she was the Senior Vice President of advanced digital services at CBS where she led ideation, creation and implementation of multi-platform digital strategies. She also acted as a technology expert on complex deals and as the chief evangelist and distribution lead on digital products for TV affiliates. Prior to CBS, she spent 14 years with HBO, culminating as vice president, digital products leading an international team including product, finance, legal, and engineering leads to launch new and existing digital products with global affiliate and technology partners. While holding these executive positions at Google, CBS, and HBO, she served as a senior leader on the launch teams for HBO GO, CBS All Access (Paramount+) and YouTube TV.
As an independent corporate director, Ms. Dopp was a board member of Tilray from 2018-2021 and the board member of the Canadian American Business Council since 2019. She also serves on the advisory boards of Bonfire Digital Wellness, FinTech4Good, BWG Strategy, and Dentons Women in Technology. In the non-profit sector, she served on the board of trustees for The New York Foundling and as the chair of the board for the Child Abuse Prevention Program (CAPP) for more than 10 years, among other board service. While at Google, Ms. Dopp founded Exponent, a global gender equity accelerator, that continues to operate as a standalone non-profit organization.
Ms. Dopp graduated from The College of William & Mary with a Bachelor of Business Administration and a concentration in finance. She is a fellow of Betsy Magness, CTAM U., and Stanford's Directors' College. She is based in the New York office and resides in New Jersey with her husband, their four kids and two enormous dogs.