Rob Angel
EVP, Digital Corp Development, NEXSTAR DIGITAL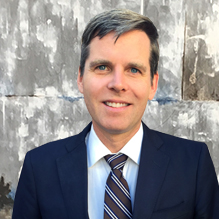 Rob Angel was appointed Executive Vice President and Chief Development Officer in December 2020 in connection with the Company's acquisition of BestReviews. Prior to this, Mr. Angel was Chief Development Officer at Tribune Publishing from 2017 to 2020.
Prior to his work with Tribune, Mr. Angel was a Senior Vice President of Business & Corporate Development at the Hearst Corporation from 2014 through 2017. Before this Mr. Angel served in various roles as an executive Vice President at Interactive Corp (IAC) in the local division leading strategy and M&A and founded the CityGrid local content ad advertising business. Earlier in his career, Mr. Angel spent 10 years in technology startups in the e-Commerce, payment and digital rights management industries.
Angel holds a bachelor's degree in commerce from Dalhousie University. Mr. Angel and his growing family try to get back to native Canada as much as possible and live in Santa Monica, CA.