Susan Parker
EVP/Chief Distribution & Strategy, NEXSTAR DIGITAL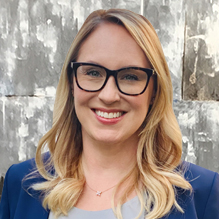 Susan Parker was appointed Chief Data Officer/EVP, Strategy & Data of Nexstar Digital in April 2021. Ms. Parker leads the analytics, data science, audience insights, and data strategy efforts at Nexstar Digital.
She is a well-rounded industry veteran with 20+ years of experience across a variety of disciplines, including digital strategy, analytics, ad operations, data management solutions, programmatic, yield management, syndicated research, product management, and program management.
Before joining Nexstar in 2019, Ms. Parker previously held roles at Nielsen, The New York Times, Hearst Newspapers, Starwood Hotels, Jupiter Media Metrix, and Honeywell.
Ms. Parker holds a bachelor's degree from New York University with a double major in Computer Science and Photography. She lives in Connecticut with her husband and two daughters.