Timothy Busch
President, Broadcasting, NEXSTAR MEDIA INC.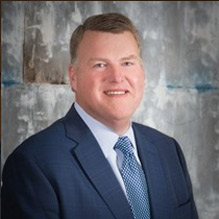 Timothy C. Busch has over 34 years of broadcasting experience and has been with Nexstar Media Inc. over 19 years.  Mr. Busch was appointed to President of Nexstar Media Inc. in January 2017.  Prior to that, he served as Nexstar's Executive Vice President and Co-Chief Operating Officer from May 2008 to January 2017, as Senior Vice President and Regional Manager from October 2002 to May 2008 and as our Vice President and General Manager at WROC (CBS) in Rochester, New York from 2000 to October 2002.
Prior to joining Nexstar, Mr. Busch served as General Sales Manager and held various other sales management positions at WGRZ (NBC) in Buffalo, New York from 1993 to 2000.  Earlier in his career, Mr. Busch worked in radio broadcasting holding various sales and management positions at WGR-AM and FM radio under ownerships of Taft Broadcasting and Rich Communications.
Mr. Busch has served on numerous organizational boards in the upstate New York area including the Upstate New York Advisory Board for the Federal Reserve Bank of New York.  He served on the CBS Affiliation Association Board with his latest role as Chairman.  Mr. Busch currently serves on the TVB Executive Board, NBC Affiliates Board and the Media Ratings Council Board.
Mr. Busch is a native of Ohio and a graduate of Ohio University in Athens, Ohio.  He and his wife Margaret, have two sons.