Doug Davis
Senior Vice President/Regional Manager, Broadcasting, NEXSTAR MEDIA INC.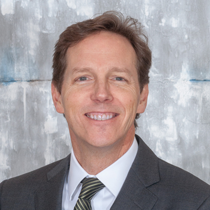 Doug Davis was named Senior Vice President and Regional Manager for Nexstar Media Inc. in January of 2017. He is responsible for strategic planning, revenue and operations for Nexstar stations in Virginia, North Carolina, Ohio, Connecticut and Rhode Island, as well as Chicago, Illinois, Tampa, Florida and Greenville-Spartanburg, South Carolina.
Previously, Mr. Davis served as President and General Manager of WAVY-TV and WVBT-TV, the NBC/FOX duopoly in Norfolk, Virginia from 2005-2016. He served as Station Manager of WVBT-TV from 2000-2005 following his role as Local Sales Manager of WAVY-TV from 1995-2000.
A native of Livingston, New Jersey, Mr. Davis is a graduate of Duke University and began his television career in post-production at National Video Center in New York before moving into local broadcast sales in Virginia. He is a long-serving member and past President of the Virginia Association of Broadcasters and former board member of the FOX Affiliate Board of Governors and the Development Advisory Board of Children's Hospital of the King's Daughters. Mr. Davis and his wife, Melissa, have been married for 30 years and live in Hampton Roads, Virginia.