Doug Davis
Senior Vice President/Regional Manager, Broadcasting, NEXSTAR MEDIA INC.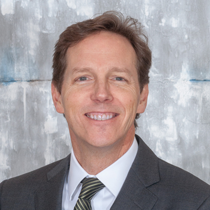 Doug Davis joined Nexstar Media Inc. as Senior Vice President and Regional Manager in January of 2017. He has oversight of station operations in Virginia, North Carolina, Ohio, Massachusetts, Connecticut, and Rhode Island.
Prior to joining Nexstar, Mr. Davis served as President and General Manager of WAVY/WVBT, the NBC/FOX duopoly in Norfolk, Virginia from 2005-2016. He served as Station Manager of WVBT from 2000-2005 following his role as Local Sales Manager of WAVY from 1995-2000.
A graduate of Duke University, Mr. Davis began his career at National Video Center in New York from 1984-1989 before holding Account Executive positions with Cox Cable and WVEC in Norfolk from 1989-1995. He is a past President of the Virginia Association of Broadcasters and former board member of the FOX Affiliate Board of Governors. He is a long-serving member of the Development Advisory Board of Children's Hospital of the King's Daughters and remains active in many community organizations throughout southeastern Virginia.