Andy Alford
Senior Vice President/Regional Manager, Broadcasting, NEXSTAR MEDIA INC.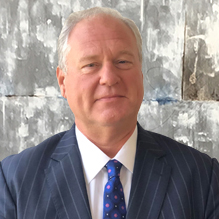 Andy Alford was promoted to Senior Vice President and Regional Manager in August of 2017. Mr. Alford has oversight responsibilities for the stations and digital properties in the Southeast Region encompassing Florida, Georgia, South Carolina, Alabama, and Mississippi. Prior to his promotion, Mr. Alford was Vice President and General Manager of WFLA-TV and WTTA-TV, Tampa's NBC and MyNet affiliates and held that position since 2014. Before moving to Tampa, he served as Vice President of Sales for Media General. While in that role he initiated and managed sales strategies, and developed sales training plans for the company. Additionally, he was responsible for managing the business relationship with the national rep firms and worked on the transition teams through corporate mergers. Concurrently, he held the position of Vice President and General Manager of WTEN-TV, an ABC affiliate, in Albany, NY and operated WXXA-TV, a Fox affiliate, under a shared services and joint sales agreement with Shield Media.
Prior to Albany, Mr. Alford spent a total of seven years at WGCL-TV in Atlanta, most recently as Vice President and General Manager.  He has also served in broadcast management roles in the Orlando, FL, Syracuse, NY and Rochester, NY markets.
Mr. Alford grew up in Rochester, NY and began his television career in sales at WHEC. He has been involved in a number of industry and community organizations, including the Tampa Hillsborough Economic Development Corporation, Heart Walk Cabinet for The American Heart Association Tampa Bay, Board of Directors of Make-A-Wish, Georgia Association of Broadcasters, The Southeast Chapter of National Academy of Television Arts and Sciences, and the Board of Directors of Junior Achievement for Northeastern New York.
Mr. Alford has been married to his wife Nancy for over 30 years and has a son and daughter; Max and Katy.