Andy Alford
President, Broadcasting, NEXSTAR MEDIA INC.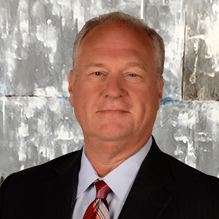 Andrew Alford was appointed President, Broadcasting in June 2021. He is responsible for the Company's local television and digital operations including content and sales.
In 2017, Mr. Alford was appointed as Senior Vice President and regional manager overseeing Nexstar's television stations and digital properties in Chicago, Tampa, Indianapolis, St. Louis, and multiple stations in the Southeastern area. Prior to that, Mr. Alford was Vice President and General Manager of WFLA-TV and WTTA-TV, Tampa's NBC and MyNet affiliates and held that position since 2014. Before moving to Tampa, he served as Vice President of Sales for Media General, Vice President and General Manager of WTEN-TV, an ABC affiliate, in Albany, NY and WXXA-TV, a Fox affiliate, under a shared services and joint sales agreement. Prior to Albany, Mr. Alford spent a total of seven years at WGCL-TV in Atlanta, most recently as Vice President and General Manager. He has also served in broadcast management roles in the Orlando, FL, Syracuse, NY and Rochester, NY markets.
Mr. Alford is currently a member of the NBC Affiliate Association's Board of Directors, the National Association of Broadcasters (NAB) Television Board of Directors, and the executive board of the Television Bureau of Advertising (TVB).