Beth Feldman
Senior Vice President of Network Communications, The CW Network, NEXSTAR MEDIA INC.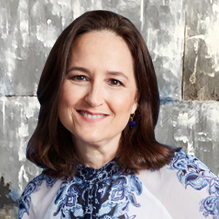 Beth Feldman was named The CW Network's Senior Vice President of Network Communication in November 2022. She oversees internal and external communication and program publicity.
Ms. Feldman joins The CW with nearly three decades of experience leading and executing mainstream, digital, and social media campaigns on behalf of leading television networks, film studios, consumer brands and authors. Throughout her career she launched major talk shows, primetime series, and high profile, well-known brands by developing groundbreaking media campaigns that generate media exposure and drive consumer and viewer awareness.
For the past 15 years, Ms. Feldman has served as a partner at Beyond PR Group, developing and executing successful digital media and influencer activation campaigns on behalf of more than a dozen television series and syndicated talk shows from major television networks including: "The Talk," "Survivor," "The Good Wife," "Mom," "48 Hours," "The Goldbergs," "Dr. Ken," and "Timeless," among others. From 1996 to 2007, she held positions of increasing responsibility with the CBS Television Network and served as Vice President for the CBS Communications Group. As a leading network television communications professional, Ms. Feldman played an integral role in the media campaigns for Emmy award-winning television shows such as CBS' hit series "CSI," "The Amazing Race," and the final season of "Everybody Loves Raymond."
In addition to her new duties with The CW, Ms. Feldman will continue in her current role as Executive Director of Communication for the Networks Division of Nexstar Media Inc., overseeing communications for NewsNation, multicast networks, and radio. In this role Feldman has overseen the media awareness campaigns regarding the expansion of programming at NewsNation, the launch of "Cuomo," and the communication strategy for the network's upcoming mid-term election coverage.