Blake Russell
Executive Vice President, Station Operations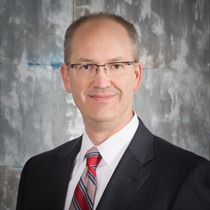 Blake Russell was appointed Executive Vice President, Station Operations in February 2018.
Prior to that, he served as Nexstar's Senior Vice President, Station Operations from November 2008 to January 2018 and has served as Nexstar's Vice President Marketing and Operations from October 2007 to October 2008. Before that, Mr. Russell served as Vice President and General Manager at KNWA (NBC) and KFTA (FOX) stations in Ft. Smith/Fayetteville, Arkansas from January 2004 to September 2007 and as Nexstar's Director of Marketing/Operations at KTAL (NBC) station in Shreveport, Louisiana from 2000 to 2003.
During Mr. Russell's twenty-two years with Nexstar, he has been instrumental in building, re-launching and re-positioning stations throughout the company . He plays a key leadership role in the continuing evolution of the company to a multi-platform, local content and service provider as well as Nexstar's regional hub strategies. Altogether, Mr. Russell has 31 years of experience in the television industry.