Brett Jenkins
Executive Vice President / Chief Technology Officer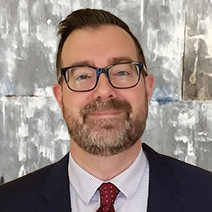 Brett Jenkins joined Nexstar from Media General where he was Vice President and Chief Technology Officer, overseeing the company's IT and engineering functions for both broadcast and digital businesses. Prior to Media General, he was Vice President Chief Technology Officer of LIN Media from 2011 to 2014. He has held technology positions at ION Media Networks and executive positions for Thales Broadcast & Multimedia and Thomson.
Early in his engineering career at Thales, Mr. Jenkins managed modulator and exciter technology and development for what was then the new digital broadcast TV standard. He was the lead US engineer in a global team responsible for the development of Digital Adaptive Pre-correction technology. Thales received an Emmy award for pioneering this technology in 2003.
Mr. Jenkins currently serves on the Board of the Advanced Television Systems Committee (ATSC), an international, non-profit organization that develops standards for digital television.