Courtney Williams
Vice President of Human Resources, NEXSTAR MEDIA INC.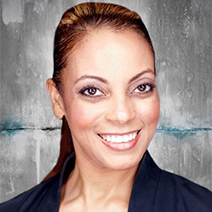 Courtney Williams was named Vice President of Human Resources for Nexstar Media Inc. on September 1, 2020.  She is responsible for providing guidance to company management teams on all human resources matters, directing staff on all human resources functions, and optimizing the efficient delivery of corporate HR support to all Nexstar employees.
Ms. Williams joined Nexstar after serving in human resources leadership positions in various industries and at a variety of corporations such as Eaton, GE, Coca-Cola Refreshments, Gannett, and Tribune Media.  Ms. Williams holds a Bachelor of Science degree from Hampton University, a Master's degree in Human Resources and Industrial Relations from the University of Illinois at Urbana-Champaign, and a Juris Doctor degree from the University of Missouri-Kansas City.