David Diederich
Senior Vice President, Advertising Sales, NEXSTAR MEDIA INC.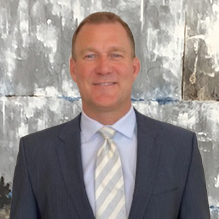 David Diederich was named Senior Vice President of Advertising Sales for NewsNation in 2017.  In his current role, Mr. Diederich oversees national media sales, as well as Pricing & Planning for the cable and multicast network division.  Prior to this, David served as Vice President of Advertising Sales and Brand Partnerships from 2015-2017, after joining Tribune Media's cable network, WGN America, in 2005 as Western Region Sales Manager.
Before joining Tribune Media, David served as Local Sales Manager for KCBS in Los Angeles.  He began his media career in local broadcast at Blair Television as a research analyst, then held various sales positions at Blair, TeleRep & CBS O&O Television Group.
Mr. Diederich holds a Bachelor of Science degree in Business Economics from Rutgers University, where he was a two-year letterman on the varsity football team.  David and his wife, Jackie, have been married 19 years and have three children.  They reside in Los Angeles, CA.