David Honeywell
Vice President, Network Operations, NEXSTAR MEDIA INC.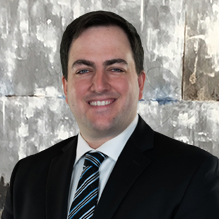 David Honeywell was appointed Vice President of Network Operations in September of 2023. In this role, Mr. Honeywell oversees technical operations strategy and implementation for Nexstar's networks, including NewsNation, The CW, Antenna TV, and Rewind TV.
Mr. Honeywell started his career as an ENG/SNG truck operator, but most recently, he was the Director of Engineering, Special Projects, and Chief Engineer for WTNH (ABC) from 2018-2023. Before his work with Nexstar, he served in engineering leadership roles of increasing responsibility, including Director of Engineering and Engineering Manager for WXMI (FOX) in Grand Rapids, MI, and WTIC (FOX) in Hartford, CT.
Prior to his broadcast career, Mr. Honeywell served in the Army National Guard, deploying in support of Operation Iraqi Freedom under the 206th Military Police Company.