Dennis Miller
President, The CW Network, NEXSTAR MEDIA INC.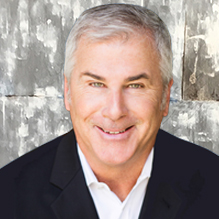 Dennis Miller was named President of The CW Network in October 2022 and is a seasoned television executive with a long-term record of success and value creation in the industry. He previously held senior executive positions at Sony Pictures Entertainment, Lionsgate Television and Turner Network Television. Mr. Miller was a member of the Board of Directors for Nexstar Media Group, Inc., from 2014 to 2022.
Mr. Miller served as Chairman of Industrial Media from 2017 until its sale to Sony Pictures Television in 2022. Industrial Media is an independent production group whose companies collectively produce more than 94 television shows airing across 34 networks, including some of the most popular shows on television including "American Idol" on ABC; the "Matchmaker" series on Netflix; the Selena Gomez cooking show and the upcoming "The Climb" with Jason Momoa, both on HBO; the upcoming Elton John documentary on Apple+; and the dominant franchise for the last five years on Discovery, "90 Day Fiancé."
Mr. Miller also has significant experience as a TMT investor, having spent several years as a General Partner at Spark Capital and a Managing Director at Bear Stearns' venture arm, Constellation Ventures. He began his career in the entertainment and tax department of the law firm of Manatt, Phelps, Rothenberg and Tunney.
For the past seven years, Mr. Miller has served as the Chairman of the Board for Green Dot Public Schools, a non-profit organization whose mission is to help transform public education so all students graduate prepared for college, leadership and life.