Gary Ellis
EVP/General Manager, BestReviews, NEXSTAR DIGITAL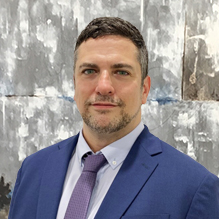 Gary Ellis was appointed Executive Vice President, Digital and General Manager, BestReviews in November 2021. He is responsible for the overall business and operational performance of BestReviews.
Prior to joining Nexstar, Mr. Ellis consulted for large media and technology companies on a variety of strategic digital growth initiatives, including IBM Watson, Turner Broadcasting, The Economist, NewsCorp, and ProSieben.
In 2014, he was the first chief digital officer of Hearst Magazines International where he was responsible for Hearst's global web and mobile products. From 2003-2013, he was vice president of international digital media for Viacom Media Networks, where he built digital content businesses for MTV, Nickelodeon, and Comedy Central. Earlier in his career, he developed content and products for technology and mobile companies including Vodafone, British Telecom, LookSmart, and CNET.
Mr. Ellis is an alumnus of Hamilton College and Harvard Business School, and serves as a board member and vice president of the Poetry Society of America.