Gary Weitman
Executive Vice President & Chief Communications Officer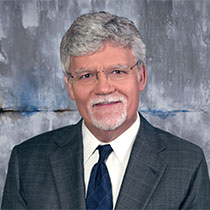 Gary Weitman joined Nexstar as Executive Vice President and Chief Communications Officer in 2019, following the company's acquisition of Tribune Media Company. He is responsible for Nexstar's internal and external communications, employee communication, executive communication, media relations, and the company's intranet and external website, nexstar.tv. He also serves as the Chief Operating Officer for the Nexstar Media Foundation.
Mr. Weitman has 25 years of experience in the field of strategic communication and public relations. He joined Tribune Company in October 2000 as vice president/corporate communications and was named Senior Vice President/Corporate Relations in 2008, overseeing internal, external, and digital communications, media relations, investor relations, and Tribune's intranet and website. Mr. Weitman was named Chicago's "Public Relations Professional of the Year" in 2013 by the Public Relations Society of America.
Prior to his work with Tribune, Mr. Weitman was Executive Director/Corporate Communications at Allied Riser Communications Corp., a broadband data and internet services provider. From 1997 through 1999, he served as Senior Vice President/Media Relations at Hill and Knowlton, Inc., in Chicago, where he was responsible for all aspects of communication strategies for a variety of Fortune 100 clients.
Mr. Weitman spent 15 years in broadcast journalism, holding positions of increasing responsibility at the CBS- and FOX-owned television stations in Chicago, IL from 1982 to 1997. He left journalism in 1997, following three years as Managing Editor at WBBM-TV, where he was responsible for the station's editorial coverage and the content of all its newscasts.
Mr. Weitman holds a bachelor's degree in history from Washington University in St. Louis and a master's degree in journalism from Northwestern University's Medill School of Journalism. He was a William Benton Fellow in broadcast journalism at the University of Chicago from 1989 to 1990.
Mr. Weitman was formerly a member of the Board of Directors for the Tribune Media Company Charitable Foundation and acted as its chief administrative officer. From 2003 to 2016, he served on the board of directors of the Juvenile Protective Association, a private non-profit agency dedicated to helping children and families affected by abuse or neglect. Mr. Weitman was also involved with the Alzheimer's Association from 1997 to 2005 and served on the board of directors for WBEZ-FM, Chicago's public radio station, from 1998 to 2007.
Mr. Weitman and his wife, Chris, have been married 22 years and have five children. They reside in Dallas, TX.