Jason Gray
Vice President/Assistant Corporate Controller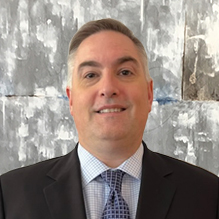 Jason Gray joined Nexstar Media Group, Inc. in September of 2016 and serves as the VP, Assistant Corporate Controller.
Prior to joining Nexstar, Mr. Gray was responsible for approximately 60% (i.e., the Americas) of NCR's (NYSE:NCR) accounting. During his time at NCR, he managed the core accounting for the Americas (North, South, Central, Caribbean and Canada) along with leading from a worldwide perspective the carveout of the IPS division which is presented today as Iconex (www.iconex.com) sold to the private equity group Atlas Holdings. Additionally, Mr. Gray was highly involved i.) with the acquisition integrations of Radiant Systems, Inc., Retalix and Digital Insight, ii.) closing and implementing a $200 million accounts receivable securitization, and iii.) assisting the treasury team regarding world-wide exposure analysis resulting in better foreign exchange hedging capabilities.
Before NCR, Mr. Gray worked at Acuity Brands, Inc. (NYSE: AYI) starting out as a manager of accounting working his way up to a Director of Accounting and leaving as the Director of FP&A supporting four out of five VP/GM's and overseeing $1.8 billion of the total companies $2 billion top line sales. During his time at Acuity Mr. Gray worked on various value creating projects along with being a main contributor to the annual plan/budget.
Before, Acuity Brands, Inc., Mr. Gray was a manager in the transaction advisory services practice of Ernst & Young, leading financial accounting due diligence projects for PE investor groups and strategic buyers.
Preceding E&Y, Mr. Gray was in the consolidations and reporting group at Reynolds American (NYSE: RAI) whose main task was to ensure the monthly world-wide (35+ BU's & 2 joint ventures) consolidation close process was performed accurately and timely. Mr. Gray was also a main contributor regarding the financial merger integration of B&W and Reynolds Tobacco.
Prior to Reynolds American, Mr. Gray worked at IBM as a financial analyst in the U.S. Accounting Center. Mr. Gray began his career within the tax practice of KPMG, leaving as a tax specialist.
Mr. Gray received a bachelor's degree and a master's degree in accounting from North Carolina State University in Raleigh, North Carolina along with receiving an MBA from Wake Forest University in Winston-Salem, North Carolina. He is a Certified Public Accountant (CPA) in North Carolina and a member of the AICPA.