Kris Kettler
Vice President, Tax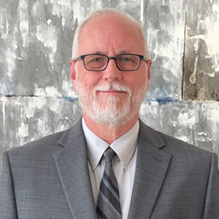 Kris Kettler joined Nexstar Media Group, Inc. as Tax Director in January of 2019 and was promoted to Vice President, Tax in January 2021. His primary responsibilities include income tax compliance, tax accounting & financial reporting, tax planning, indirect taxes, and tax due diligence.
Prior to joining Nexstar, Mr. Kettler spent 30 years in the restaurant industry with the TGI Friday's brand, holding positions of increasing responsibility including Tax Director. In his role as Tax Director, Mr. Kettler was responsible for leading all aspects of global tax compliance, planning, and reporting. Earlier in his career, Mr. Kettler spent five years in public accounting at Deloitte focusing on income tax compliance and planning for clients across a multitude of industries.
Mr. Kettler holds a B.S. and M.S. in accounting from the University of North Texas. He is a CPA licensed by the state of Texas. Mr. Kettler and his wife, Dana, have been married 39 years and have two children and four grandchildren. They reside in Coppell, TX.