Lee Ann Gliha
Executive Vice President / Chief Financial Officer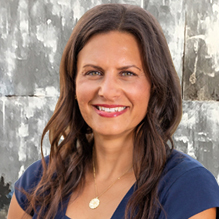 Lee Ann Gliha was appointed Executive Vice President and Chief Financial Officer in August 2021. Ms. Gliha oversees all financial aspects of the Company's business, including internal and external financial reporting, internal audit, compliance and controls, investor relations, and treasury and capital markets functions, and has a prominent role in strategic planning, business development, and mergers and acquisitions. From April 2016 to July 2021, Ms. Gliha served as a Managing Director at Jefferies LLC ("Jefferies").
Prior to joining Jefferies, Ms. Gliha worked as an investment banker at Houlihan Lokey focused on the media and out-of-home entertainment sectors from 2008 to 2016 most recently as Managing Director. Before joining Houlihan Lokey, Ms. Gliha held a variety of positions of increasing responsibility in the banking and finance industry at companies such as UBS Investment Bank and Banc of America Securities. She also previously worked at Live Nation, Inc., where she served as Executive Vice President of Corporate Finance from 2006 to 2008 and was responsible for the company's mergers and acquisitions, financing, and investor relations functions.
Ms. Gliha is a member of the Board of Directors of the National Hot Rod Association.