Mark Hoyla
Vice President, Financial Reporting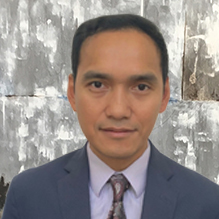 Mark Hoyla has served as VP, Financial Reporting at Nexstar Media Group, Inc. since December 2019. He joined Nexstar in May 2012 as a senior in the SEC Reporting group and was promoted to a manager position in August 2015 and a director position in June 2017. Mr. Hoyla's role at Nexstar focuses on the management of periodic external reporting requirements of the company as well as the reporting and technical accounting requirements surrounding key transactions, including mergers and acquisitions, debt issuance or refinancing, equity transactions and equity-based compensation, periodic assessment of asset values and other significant transactions. Mr. Hoyla also manages the reporting and materials requirements for the company's annual stockholder meetings and is also a contributor in Nexstar's quarterly earnings releases and debt compliance.
Prior to joining Nexstar, Mr. Hoyla was a senior associate at BDO USA, LLP in the Miami office from October 2005 to May 2012. His areas of professional experience include accounting and financial reporting under SEC rules, US GAAP and IFRS and consist of various industries such as property & casualty insurance, energy, media and advertising, education, life sciences, construction, manufacturing and retail. Mr. Hoyla's client base at BDO focused on mid-market businesses with revenue of $20 million to $1 billion.
Mr. Hoyla started his career at PriceWaterhouseCoopers in the Manila, Philippines office from July 2001 to June 2005. His key clients at PwC largely included businesses in the technology and communications industries.
Mr. Hoyla is a Certified Public Accountant in the state of New Hampshire with 20 years of professional and business experience.