Matthew Heffernan
Vice President, Broadcast Hub Services, NEXSTAR MEDIA INC.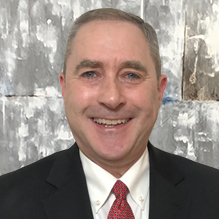 Matthew Heffernan was appointed Vice President, Broadcast Hub Services in January 2023.  Prior to this, he was Director, Broadcast Hub Services from 2019 to 2023 and was Director, Master Control Hubs and Project Services from 2017 – 2019.
Prior to his work with Nexstar, Mr. Heffernan served with Media General, Inc. as General Manager, Central Broadcast Operations from 2003 to 2017. Previously, he spent 17 years at the CBS affiliate in Richmond, Virginia, serving in a variety of roles including Director of Operations & Technology, Account Executive, Director of Programming and Operations, as well as Production Manager.
Mr. Heffernan holds a bachelor's degree in Communications from Virginia Tech and served as a commissioned officer in the United States Army Signal Corps.