Michael Biard
President/Chief Operating Officer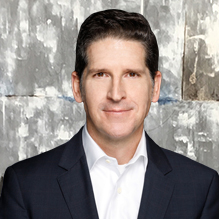 Michael Biard was appointed President and Chief Operating Officer in August 2023. He joined Nexstar after an impressive tenure of over 23 years at Fox Corporation (FOX) and its predecessor companies, bringing with him extensive experience and industry knowledge.
Prior to joining Nexstar, Mr. Biard served as President, Operations and Distribution at FOX,  where he oversaw multi-platform content distribution for all the company's brands, including FOX Entertainment, FOX News and FOX Sports, and he managed all aspects of distribution with the FOX-affiliated television stations in over 200 markets.  Mr. Biard also was responsible for several operational areas at FOX, including real estate, security, and the FOX Studios Lot in Los Angeles. Working with FOX Sports and FOX Entertainment, Mr. Biard was part of the team that managed content acquisition and related strategies across the company.
Mr. Biard previously served as President, Distribution for Fox Networks Group, overseeing every aspect of distribution for the company's television brands: Fox Broadcasting Company, FX, FOX News, FOX Sports and National Geographic. He played a key role in the growth of the networks group, including the development of the leading portfolio of regional sports networks, the successful launch and acquisition of FOX Sports 1 and FOX Sports 2, FXX, National Geographic Channel, Nat Geo WILD, Nat Geo Mundo, BTN (formerly Big Ten Network), FOX College Sports and FOX Soccer Plus.
Before his significant career at FOX, Mr. Biard was a practicing attorney.