Mike Vaughn
Senior Vice President/Regional Manager, Broadcasting, NEXSTAR MEDIA INC.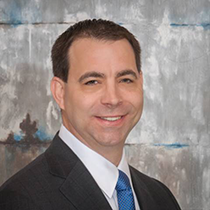 Mike Vaughn was appointed Senior Vice President and Regional Manager January of 2017. Prior to his appointment, he served as Vice President and General Manager of Nexstar's local television operation KARK and associated digital operations in Little Rock, Arkansas from 2011 to 2016. Mr. Vaughn was also responsible for managing Nexstar's relationship with Mission Broadcasting's KLRT and KASN under a joint operating agreement.
Prior to that, Mr. Vaughn was Vice President and General Manager of KNWA and KFTA and associated digital operations serving Fayetteville and Fort Smith, Arkansas from 2008-2011. From 2005-2008, he served as Director of Sales overseeing both sales departments in Fayetteville and Little Rock, Arkansas. Mr. Vaughn started his career with Nexstar in sales and various management positions at Nexstar's facilities in Springfield, Missouri.
He has been in the television industry for more than 23 years. Mr. Vaughn has been very active in local community involvement, including business groups and volunteering with youth sports organizations. Mr. Vaughn and his wife have two children and enjoy cheering on the Arkansas Razorbacks and following their children's sporting activities.