Rachel Morgan
Executive Vice President and General Counsel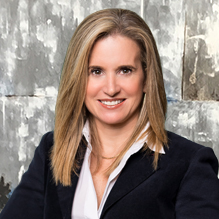 Rachel Morgan joined Nexstar as Executive Vice President and General Counsel in June 2022. Ms. Morgan is responsible for the management of Nexstar's legal affairs including overseeing the Company's business transactions, regulatory filings, privacy and data security-related legal concerns, labor and employment issues, as well as intellectual property, real estate, and litigation matters. She also serves on the Nexstar Media Charitable Foundation Board.
Prior to joining Nexstar, Ms. Morgan served as Vice President and Associate General Counsel for AT&T Services, Inc. Between 2012 and 2022, Ms. Morgan served in a variety of roles of increasing responsibility in the corporate legal department of AT&T. Before joining AT&T, Ms. Morgan spent almost fifteen years in private practice at two international law firms.
Ms. Morgan is a member of The Dallas Bar Association's Community Service Fund Board of Directors.