Rachel Morgan
Executive Vice President and General Counsel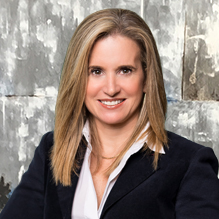 Rachel Morgan joined Nexstar as Executive Vice President and General Counsel in June 2022. She is responsible for the long-term legal strategy and day-to-day management of Nexstar's legal affairs, as well as those of its affiliated companies. She serves as a key legal advisor on business transactions, including mergers, acquisitions, joint ventures, and other strategic partnerships, and will oversee the company's regulatory filings, all aspects of commercial contracts, technology transactions, privacy and data security matters, labor and employment issues, as well as intellectual property, real estate, and litigation matters.
Since 2012, Ms. Morgan has served in a variety of roles of increasing responsibility in the corporate legal department of AT&T, most recently as Vice President and Associate General Counsel, Corporate and Labor and Employment Litigation, for AT&T Services, Inc. During her tenure at AT&T, Ms. Morgan has overseen litigation involving AT&T, Inc., and managed the team responsible for the company's labor and employment matters.
Before joining AT&T, Ms. Morgan was in private practice for nearly 15 years, during which time she gained a wide variety of expertise and experience representing large corporate clients in labor and employment disputes and commercial litigation.
Ms. Morgan earned her law degree, with honors, from The University of Texas School of Law and her bachelor's degree from Texas A&M University.