Sean Compton
President, Networks, NEXSTAR MEDIA INC.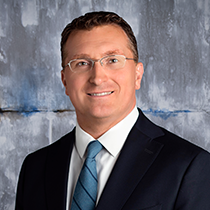 Sean Compton has served as President, Networks since November 2020.  He joined Nexstar Media Group, Inc as the Executive Vice President of WGN America, WGN Radio and Director of Content Acquisition following the company's acquisition of Tribune Media Company in September 2019.  He is responsible for operations of NewsNation, WGN Radio, Antenna TV and Nexstar programming acquisitions.  Before joining Nexstar, Mr. Compton was President of Strategic Programming and Acquisitions for Tribune Company where he oversaw programming for 42 Tribune television stations and nationally distributed digital network Antenna TV.
As Head of Tribune's Programming department in 2011, Mr. Compton created Antenna TV.  Antenna TV has become one of the country's fastest growing networks. In 2016, he brought Johnny Carson back to late night, which was the first time the show had been seen on air in a strip since Carson retired in 1992.
Mr. Compton spent 18 years in radio as VP of programming for Clear Channel Radio & Premiere Radio Networks before joining Tribune.  While at Premiere, he created and developed radio programs and features built around high-profile talent such as Donald Trump, Whoopi Goldberg, Bob Costas, Casey Kasem and Ryan Seacrest. Mr. Compton was also responsible for the acquisition of Sean Hannity for Premiere Radio Networks, one of the most listened to programs in the US.
He and his wife, Rita, have been married 20 years and have three sons.