Sean Compton
President, Networks, NEXSTAR MEDIA INC.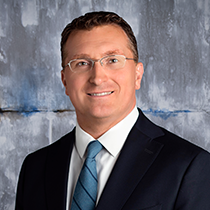 Sean Compton was appointed President, Networks in November 2020. He joined Nexstar Media Group, Inc. as the Executive Vice President of WGN America (now known as NewsNation), WGN Radio and Director of Content Acquisition in connection with the Company's acquisition of Tribune Media Company in September 2019. He is responsible for the long-term strategy and day-to-day operations of The CW Network, NewsNation, Antenna TV, Rewind TV, Nexstar programming acquisitions, The Hill and WGN Radio.
Prior to joining Nexstar, Mr. Compton was President of Strategic Programming and Acquisitions for Tribune Company from 2008 to 2019 where he oversaw programming for 42 Tribune television stations and nationally distributed digital network Antenna TV. He also spent 16 years in radio at Clear Channel Radio & Premiere Radio Networks of which, he served as Vice President of programming for 10 years before joining Tribune.