Téa Duplex
SVP, Operations/Chief of Staff, NEXSTAR DIGITAL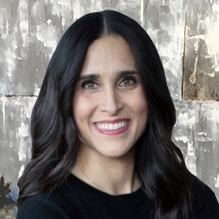 Téa Duplex is the SVP of Operations and was appointed Chief of Staff of Nexstar Digital in June 2021.
With over 16 years of experience in digital media and entertainment, Mrs. Duplex is responsible for running the business operations of the Nexstar Digital team. Also as head of the Program Management team, she is responsible for bringing together multi-functional teams to deliver large-scale programs across all the Nexstar Digital business units.
At Nexstar since 2018, Mrs. Duplex previously served as VP of Program Management and has held senior roles at Tribune Publishing, the LA Times, Otto and Disney.
Mrs. Duplex graduated from California State University, Fullerton with a BA in Marketing. She is a founding member of Chief Los Angeles, a private network designed for senior women leaders to strengthen their leadership journey, cross-pollinate ideas across industries, and affect change from the top-down. She is married to her husband, Chris Duplex, and has a son and daughter.