Todd Braverman
Executive Vice President/Head of National Sales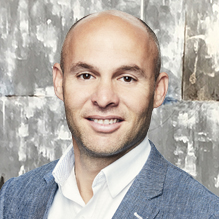 Todd Braverman was named Nexstar's Executive Vice President/Head of National Sales in January 2023. He responsible for driving top-line sales performance by identifying go-to-market sales strategies for agencies, clients, and audiences. Mr. Braverman will ensure that Nexstar is a "must-buy" for advertisers who want to reach and engage audiences at scale across all of the company's linear and digital platforms.
Mr. Braverman was previously Senior Vice President/Agency Sales at Warner Bros. Discovery, responsible for driving $1.9 billion in advertising revenue and managing all agency relationships across the company's entertainment, news, kids and young adult brands. He played a critical role in launching the HBO Max advertising product and in leading the WarnerMedia sales team through the television industry's upfront advertising negotiations.
Mr. Braverman joined Turner Broadcasting, now part of Warner Bros. Discovery, in 2008 as an account executive for Cartoon Network, Adult Swim and truTV. He quickly evolved the sales role by serving as the brand ambassador for Adult Swim and truTV, acting as liaison between the network presidents and sales divisions.