Tracey Rogers
Senior Vice President/Regional Manager, Broadcasting, NEXSTAR MEDIA INC.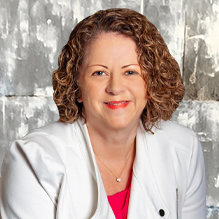 Tracey Rogers was promoted to Senior Vice President and Regional Manager for its broadcasting division in September 2023. She oversees Nexstar television stations and digital operations in multiple markets across the country.
An experienced industry veteran, Ms. Rogers has long track-record of success and expertise in new business development, local news programming, and strategic planning across multiple media platforms.  Ms. Rogers has served as Vice President and General Manager of WKRN-TV (ABC), the Nexstar television station serving Nashville, Tennessee (DMA# 27), since May 2017.  Under her leadership, the television station expanded its midday local newscast to a full hour and developed plans to launch a new hour-long local newscast at 3 p.m. CT on September 11. WKRN also added a one-hour lifestyle program called "Local on 2," and launched several highly successful local sponsorship programs including "News 2 Gives Back," which highlights the work of Nashville's first responders, and "Take a Titan 2 School," which gives schoolchildren the opportunity to compete for the chance to take a member of the NFL's Tennessee Titans to class during the football season.
During the course of her nearly 35-year career in broadcasting, Ms. Rogers served as General Manager at WMC-TV (NBC) in Memphis, Tennessee (DMA #52) from 2014 to 2017, and at KAIT-TV (ABC), in Jonesboro, Arkansas (DMA #183), from 2011 to 2014. Prior to that, she served as News Director at WMC-TV (NBC) in Memphis, Tennessee (DMA # 52), WAFF-TV (NBC), in Huntsville, Alabama (DMA # 81), and WPSD-TV (NBC) in Paducah, Kentucky (DMA #92).
Ms. Rogers earned her bachelor's degree in mass communications with an emphasis on Broadcast Journalism from Middle Tennessee State University. She is also a graduate of the National Association of Broadcasters Executive Development Program. Ms. Rogers has been recognized with numerous awards for excellence in journalism, including an Edward R. Murrow Award.
Ms. Rogers has served as the past Chairperson of the Tennessee Association of Broadcasters and currently serves as the chairperson of the Better Business Bureau of Middle Tennessee, and as a board member of the National Academy of Television Arts & Sciences and the Nashville Zoo Advisory.