Antenna TV to air Father's Day Feast on Father's Day
The full-day marathon celebrating Antenna TV's favorite dads starts at 8 am ET on June 19
June 1, 2022 – Antenna TV invites you to a Father's Day Feast, featuring a marathon of your favorite dads.
Watch a smorgasbord of top classic sitcoms featuring your favorite fathers, including Darrin from "Bewitched", George from "The Jeffersons", Jim from "Father Knows Best", Steven from "Family Ties", and more.
The all-day Father's Day Feast begins at 8 am ET on Sunday, June 19 on Antenna TV.
Visit www.antennatv.tv for the channel finder.
###
Antenna TV (http://www.antennatv.tv/) Nexstar Media Group's multicast network, launched on January 1, 2011. It airs in 150 TV markets across the U.S. reaching 93% of TV households including WPIX-TV (11.2) New York, KTLA-TV (5.2) Los Angeles, and WGN-TV (9.2) Chicago. On January 1, 2016, Antenna TV became the new home of "Johnny Carson." For local station information, please visit: http://antennatv.tv/channel-finder/
Media contact:
Beth Feldman | bfeldman@nexstar.tv | 917.797.8054
Sara Tieman | stieman@nexstar.tv | 312.222.5098
Photo: "Father's Day Feast Marathon" on Antenna TV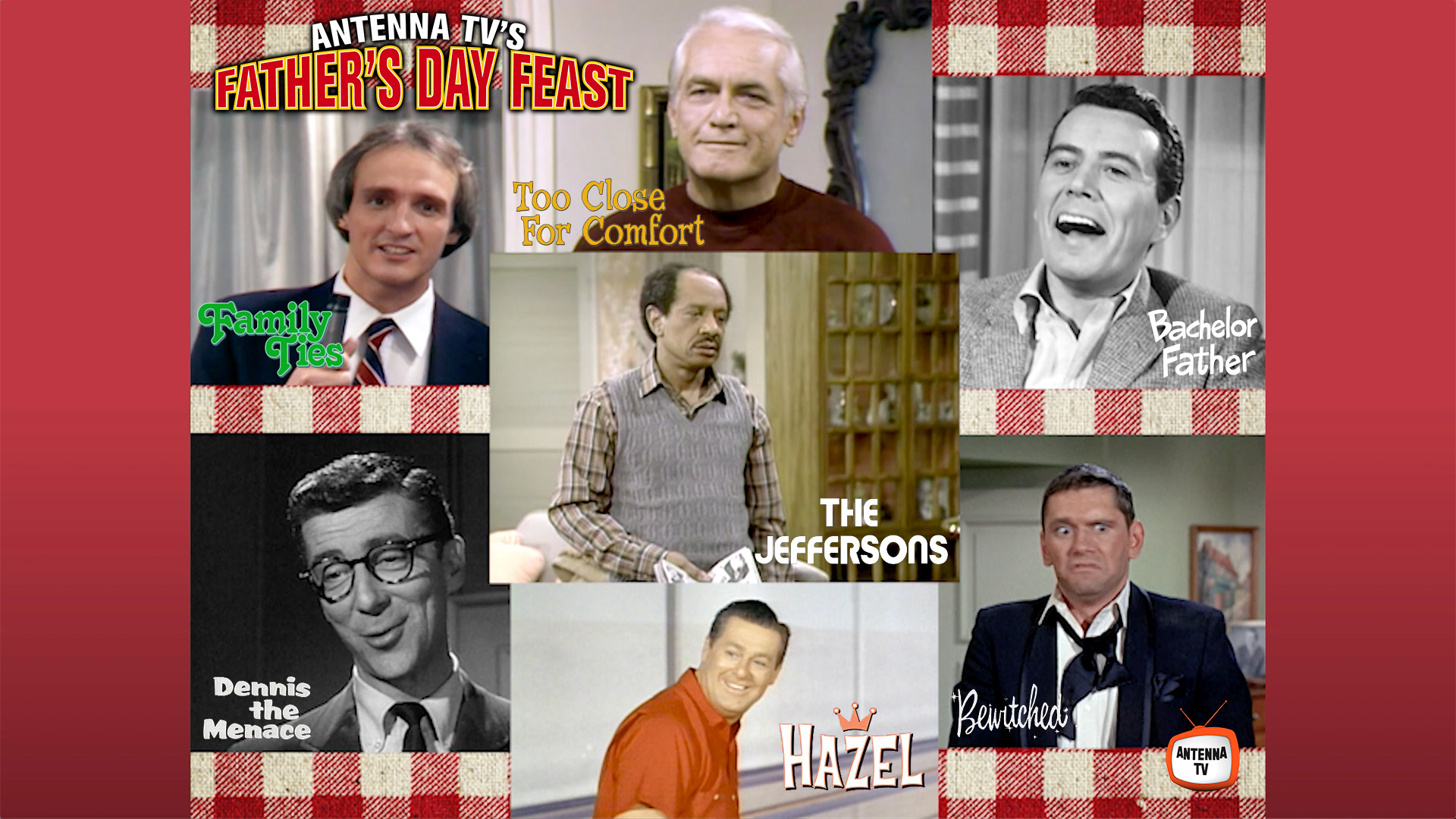 ---
Click here for the PDF version of the release.