Perry A. Sook
Chairman/Chief Executive Officer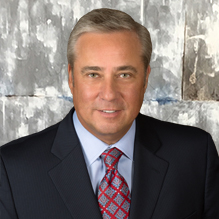 Perry A. Sook has served as the Chairman and Chief Executive Officer of Nexstar since its inception in 1996.
Mr. Sook currently serves as Chairman of The Ohio University Foundation Board of Trustees (non-profit), on the Board of Directors of Broadcast Music, Inc. (non-profit), the Broadcasters Foundation of America (non-profit), the Television Bureau of Advertising (non-profit) and as the Television Chairman for the National Association of Broadcasters (non-profit).
Mr. Sook's qualifications to serve on Nexstar's Board of Directors include his demonstrated leadership skills and extensive operating executive experience in building Nexstar from its founding to $4.6BN of net revenue in 2021. He is highly experienced in driving operational excellence, innovating new strategies and attaining financial objectives under a variety of economic and competitive conditions.