Jennifer Scilabro
Senior Vice President, Local Digital Sales, NEXSTAR DIGITAL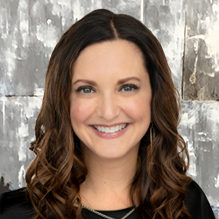 Jennifer Scilabro became Senior Vice President of Local Digital Sales for Nexstar Digital in November of 2020. Ms. Scilabro leads revenue development and sales enablement for the Local Sales division including digital sales strategy, training, and sales activation. Working in partnership with 199 TV stations, and a legendary radio station in 116 DMAs, her team empowers local sellers and leadership to advance the growth of local businesses.
With nearly 30 years in local media, marketing and digital advertising, Ms. Scilabro's prior experience includes executive sales leadership roles within Harvest ROI, a leading HubSpot Partner Agency, and local media companies including Advance Local, Tribune Broadcasting, and Local TV LLC. Earlier in her career, she held various advertising sales roles in digital, television, and radio, as well as marketing and media buying roles for various brands and agencies.
Ms. Scilabro holds a bachelor's degree in Journalism and Advertising from the Ohio State University and is an active contributor to the Media Ad Sales Council and the Local Media Consortium.